ΣΥΓΑΠΑ ΛΑΡΙΣΑΣ: Γυναίκες του CPS
: 3) CPS is drugging 6 and 7 year old children - for profit 4) Four women sought by authorities . The sheriff's office of Broward ...
3) CPS is drugging 6 and 7 year old children - for profit
<iframe width="640" height="360" src="https://www.youtube.com/embed/5PPaXKAM3AE?feature=player_embedded" frameborder="0" allowfullscreen></iframe>
4) Four women sought by authorities
. The sheriff's office of Broward County, Florida, released the images of four women they have accused of preying on men they pick up at South Florida bars. Ryan Elkins, 23, pictured here, is one of the four wanted women.
Fort Lauderdale, Florida (CNN)
-- South Florida authorities are asking for the public's help to find
a group of "foxy thieves" they say are drugging men they pick up at high-end bars and stealing tens of thousands of dollars in cash, jewelry, guns and other valuables.
Investigators suspect there may be more women involved in the ring.
"They're attractive women that go into a bar and they have a scam and they work it again and again," said Dani Moschella, a spokeswoman for the sheriff's office.
The scam works like this: go to an upscale bar, flirt with a middle-age or older man wearing expensive jewelry, go back to his home, slip a drug in his drink, rob him and leave before he wakes up.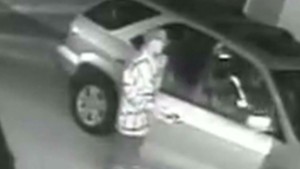 See how car thieves are getting in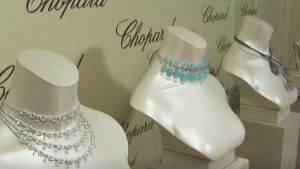 Thieves steal red-carpet jewels at Cannes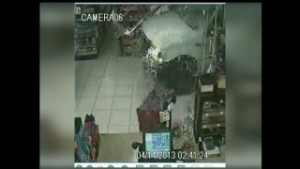 Thieves drive through store, steal ATM
This is what Subhanna Beyah, 25, Johnnina Miller, 25, Keshia Clark, 27 and Ryan Elkins, 23, have allegedly been doing for the past few months in upscale bars in South Florida.
Hours after authorities released images of the suspects to the news media on Thursday, Clark turned herself in to Miami-Dade police, the Broward County Sheriff's Office said Friday.
Investigators have identified four of the women's victims, Moschella said, adding that they believe other victims "haven't come forward because they're embarrassed."
"This investigation is by no means over," she added. "We anticipate identifying other suspects and other victims."
Scott Rosen, 54, told CNN two of the suspects paired up when they worked the scam on him. Rosen said met the two women at YOLO, a popular bar in Fort Lauderdale's business district, and the three left the bar for his house. There, Rosen said, one of the women distracted him while the other made him a drink.
"I got drugged," Rosen said.
The next thing Rosen remembers is waking up to discover over $250,000 worth of his personal items gone -- handguns, diamonds and a Rolex watch he was wearing -- along with the women.
"It could have been worse," he noted. "They could have shot me with my own handgun."
"We really want to get these women off the street ... because they're drugging their victims, presumably," Moschella said. "We don't know how long it will be before they end up killing somebody accidentally."
http://edition.cnn.com/2013/06/28/justice/florida-female-thieves/index.html